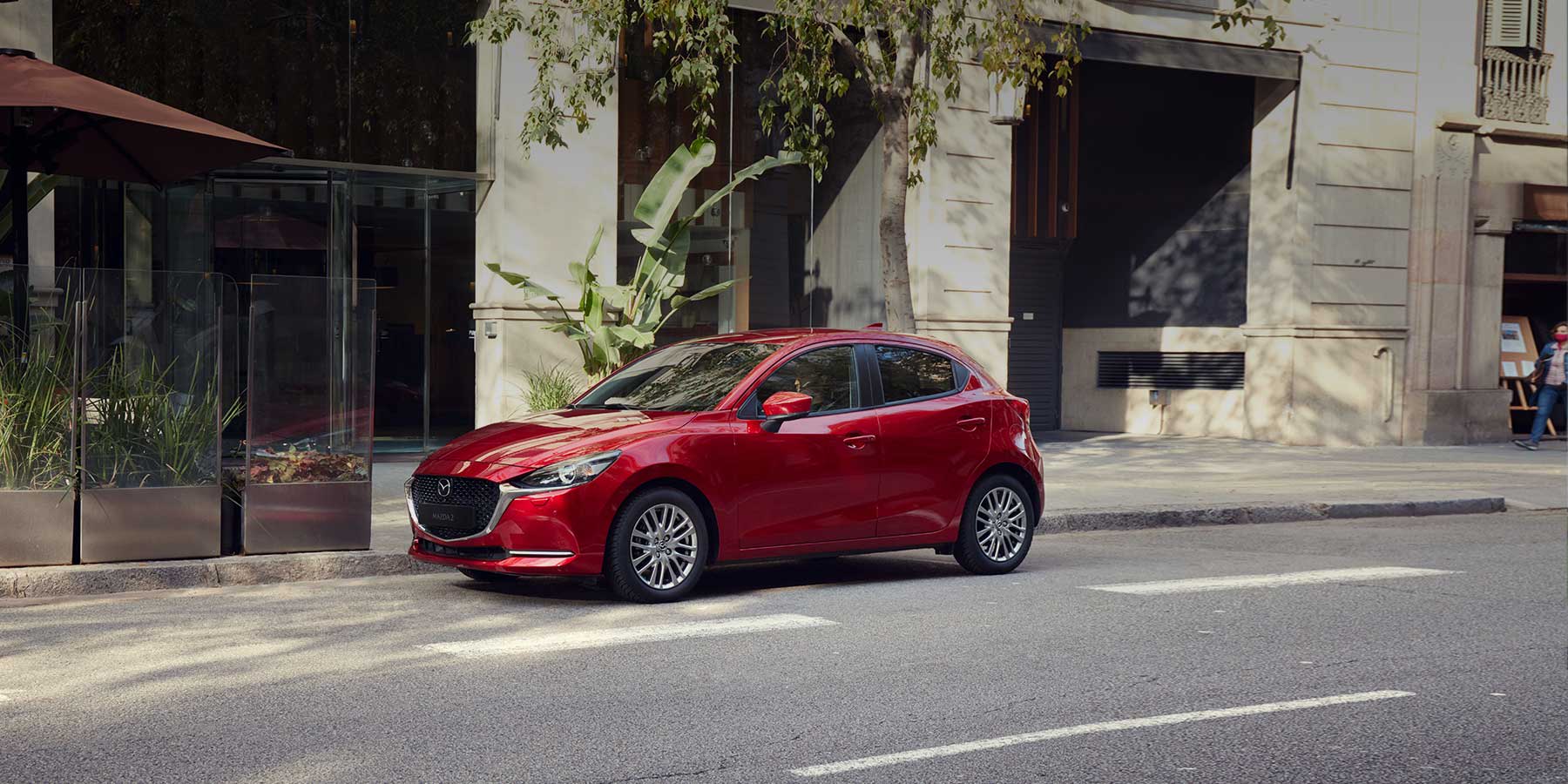 THE STYL­ISH ALL-ROUND­ER
The 2022 Mazda2 is agile and compact, yet it instantaneously catches the eye with its simple elegance and style. Under the bonnet the powerful engine is available with Mazda M Hybrid (GT Grade), for even greater fuel efficiency. In the cockpit, you'll enjoy a new level of connectivity with Keyless Entry, wireless Apple CarPlay® (from GS Sport) and wired Android Auto ™.
REDEFINED ELEGANCE THROUGH KODO DESIGN
Flowing lines, dramatic contours and beautiful proportions: the 2022 Mazda2 has a spirit of movement that can only be achieved through Mazda's unique Kodo: Soul of Motion design.
COMFORT THROUGH JINBA ITTAI
In Japanese, 'Jinba Ittai' means the oneness between horse and rider. To achieve this oneness between car and driver, everything in the cockpit is positioned precisely for minimum effort and has just the right tactile response.
CUS­TOM­ISE WITH CO­L­OUR
Choose from a stunning range of vibrant and stylish colours, including the stunning new Platinum Quartz. Each colour is painted using our unique Takuminuri technology, which gives a precise, high-quality finish as if it was hand-sprayed by a master craftsman.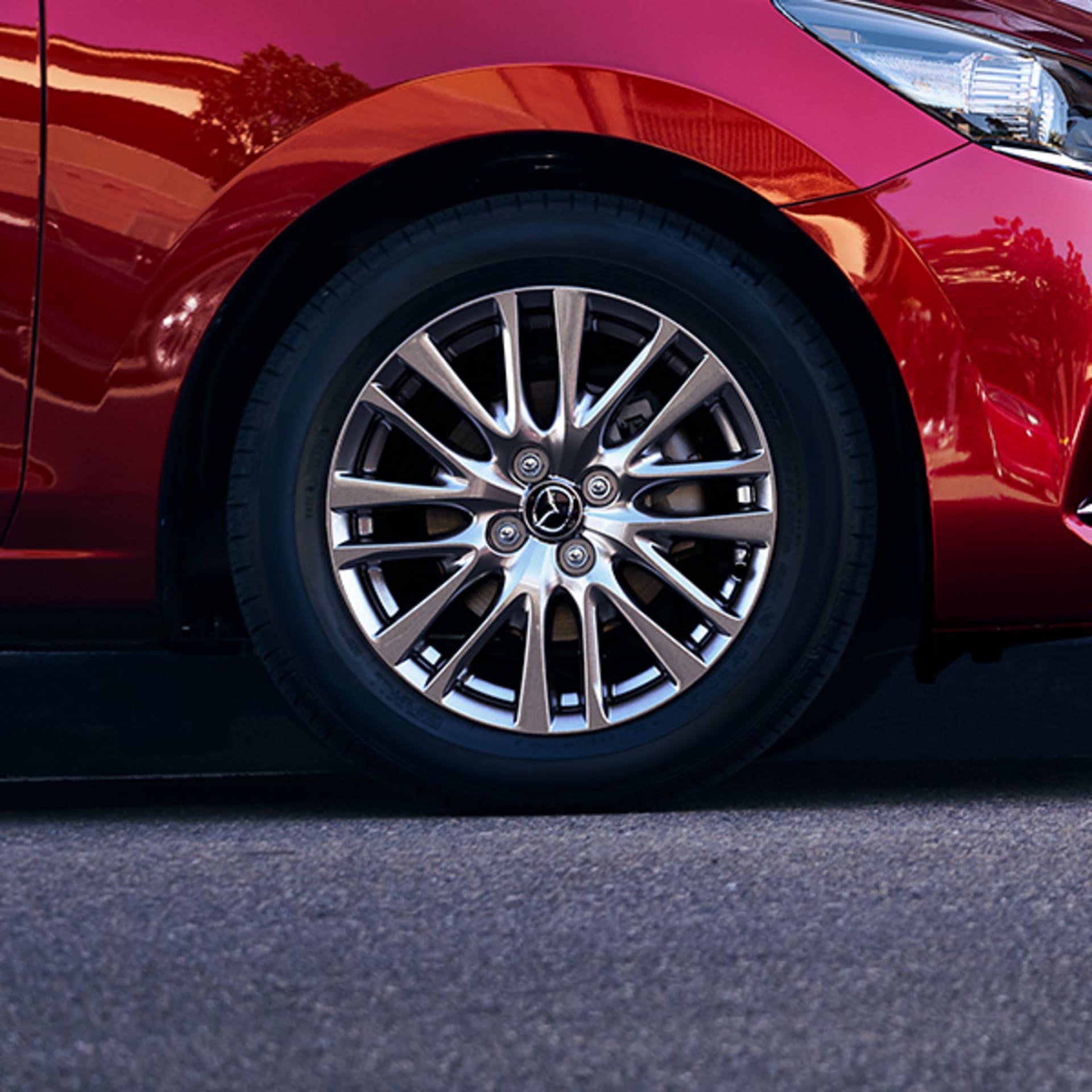 16″ ALLOY WHEELS SILVER
Sporty and stylish, the 16″ Bright Metallic Alloy Wheels (GS Sport and GT) accentuate the look of the car.
LED HEADLAMPS
Striking LED Headlamps will stun you with their fresh and modern design and the excellent visibility they offer on the road ahead.
FRONT AND REAR BUMPER
Both front and rear bumpers are elegant and sleek, with defined contours and bright decoration, making them integral elements of the Kodo design.