YOUR COM­PAN­ION ON THE ROAD TO TO­MOR­ROW
The Mazda2 Hybrid is the perfect companion for eco-conscious city dwellers who don't want to change their driving habits. The modern hybrid technology gives you the best of both the petrol and electric worlds. Your road to tomorrow begins here.
SELF-CHARGING SYSTEM
The self-charging technology in the Mazda2 Hybrid means no hassles for you. Fill the tank and drive it like a normal car, while the battery charges itself – so there's no need to change your lifestyle, schedule, or driving habits.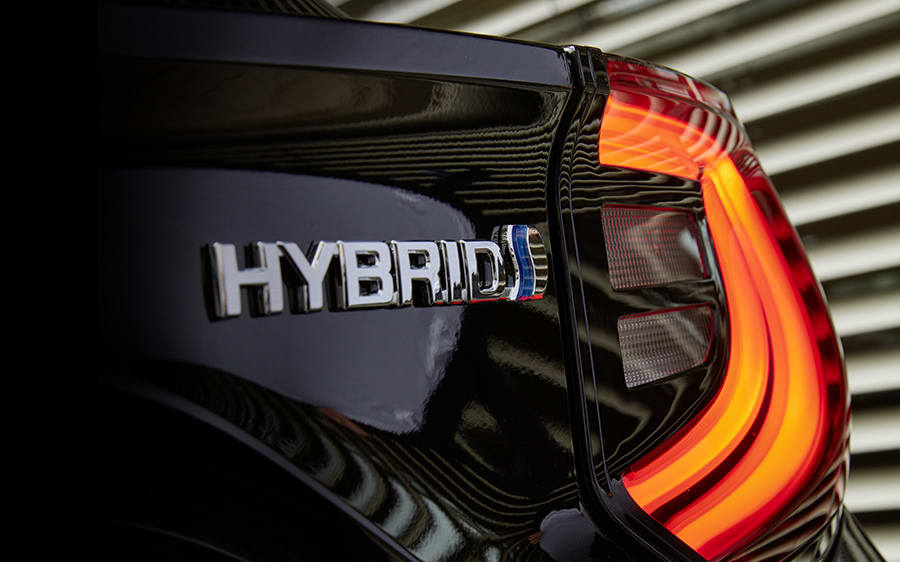 ELECTRIC AND PETROL
With the combined performance of petrol and electric motors, you can choose your power source for three unique driving experiences: all-petrol, combined, and all-electric. If you don't want to choose for yourself, the Mazda2 Hybrid will select the most energy efficient modality on the fly – and give you a power boost whenever you need it.
SAFETY THROUGH INNOVATION
The Mazda2 Hybrid is equipped with a full range of advanced and innovative driver-supporting safety technologies: A Pre-Collision System (PCS) with vehicle, day and night pedestrian and daytime cyclist detection, pre-collision braking and emergency steering assist, Dynamic Radar Cruise Control, and many more. So you and your passengers can relax in confidence and enjoy the drive.
JOIN THE ECOLOGICAL AGE
Create fewer emissions when driving in the city or carrying out daily tasks. The hybrid system recycles energy back into the battery when you brake, so you'll generate zero emissions when driving electric.
NO NEED TO CHANGE YOUR HABITS
With no battery charging required, you can drive Mazda's new hybrid like a regular petrol-powered car, but still enjoy the feeling of driving a modern electric vehicle.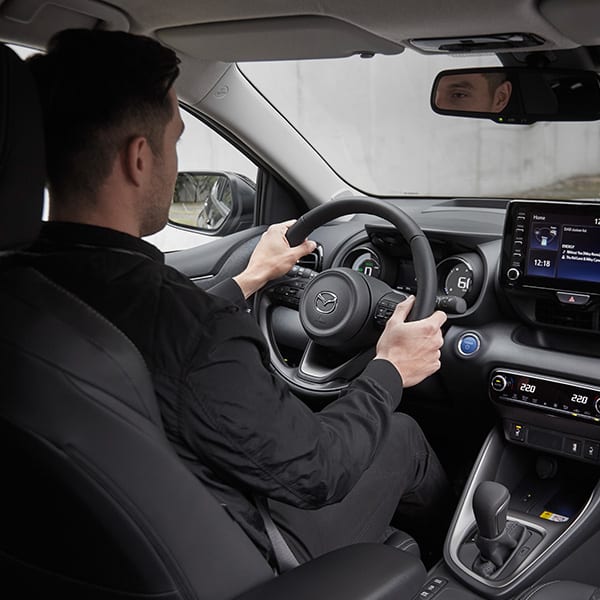 HYBRID DRIVING EXPERIENCE
The Mazda2 Hybrid uses smart hybrid technology to switch between electric, petrol, and combined power modalities. As a result, you get optimal performance in all situations.