AWAKE THE DRIVER IN YOU
Composed and agile for the city. Spacious and versatile for the journey. A compact SUV built to deliver on all fronts: from its outside unique beauty to the elegant and connected interior. Our latest Skyactiv engines deliver the right power and torque – creating a dynamic performance that makes every moment behind the wheel worth savouring.
ALL THE POWER YOU NEED
Lighter and more fuel efficient than standard motors, our Skyactiv engines deliver the perfect combination of performance and improved driving economy. Our Skyactiv Technologies help you save money at the pump, while giving you increased power for excellent driving performance.
AL­WAYS IN TOUCH WITH MYMAZDA APP
With an updated intuitive design, new car connectivity features and improved security, the MyMazda App helps to create an even closer bond between you and your Mazda CX-30. It's easier than ever to lock doors, access vehicle status reports, locate your vehicle and much more.
CHOOSE THE CO­L­OUR THAT FITS YOU
The distinctive colours of the Mazda CX-30 is one of the first things that will catch your attention. Its delicate beauty and strong character are endorsed by the craft of Takumi-Nuri, our high-quality painting technology. The newly introduced Platinum Quartz makes the Kodo design come alive and amplifies the beauty of every line in any light.
THE JOY OF DRIVING
Mazda's M Hybrid system ensures both fuel efficiency and power, with responsive acceleration and enhanced drivability on any road.
SPACIOUS AND VERSATILE
The cabin is a study in prioritisation and meticulous craftsmanship. Well-appointed features in perfect symmetry with the driver create an interior that just may transport you before you even travel.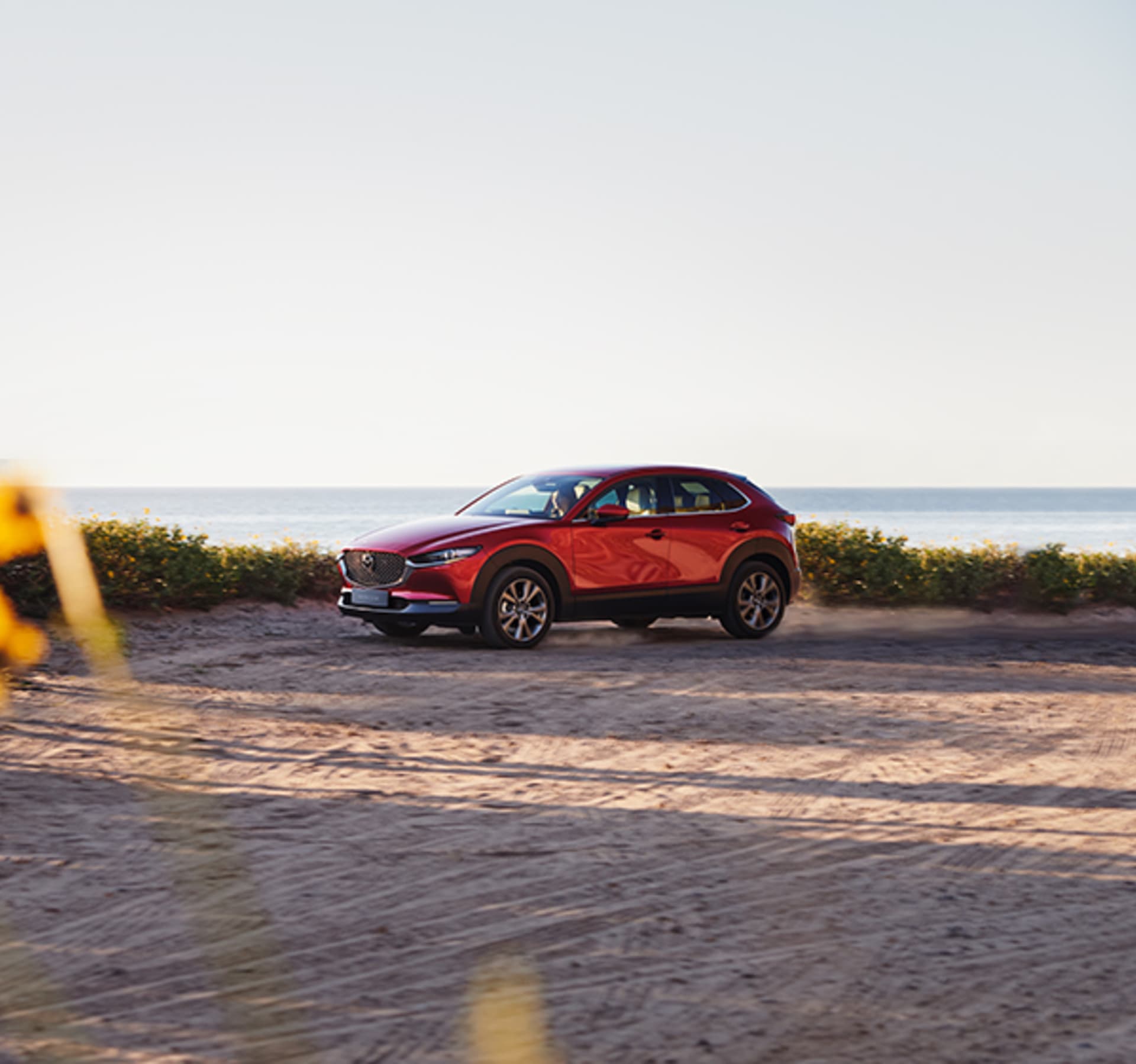 BEAUTY ON WHEELS
The CX-30 sleek bold proportions create a dynamic sense of energy, while its sweeping curves embrace and reflect the surrounding scenery—bringing the still to life.